SOLVING THE UNIQUE CHALLENGES OF COMPANIES SEEKING NEW INTERNATIONAL HORIZONS
Unsure of the difference between PR & Marketing, or wondering if your company will actually benefit from a proven and trusted campaign? Why not take a look at some of our recent blogs that explain everything you need to know in bitesize terms, or even easier, schedule a casual chat with our MD James McCann?
ClearStory International is proud to have been ranked as Dublin's Number One PR Agency by consumer review website BestInIreland.com "If you are looking to grow your tech startup, then ClearStory is probably your best choice in this list. They specialise in working...
any expanding startups and emerging companies are faced with the dilemma of selecting a PR agency for the first time. It's a challenging prospect for those with experience, a maze for those with none. Where is the best place to start? Before...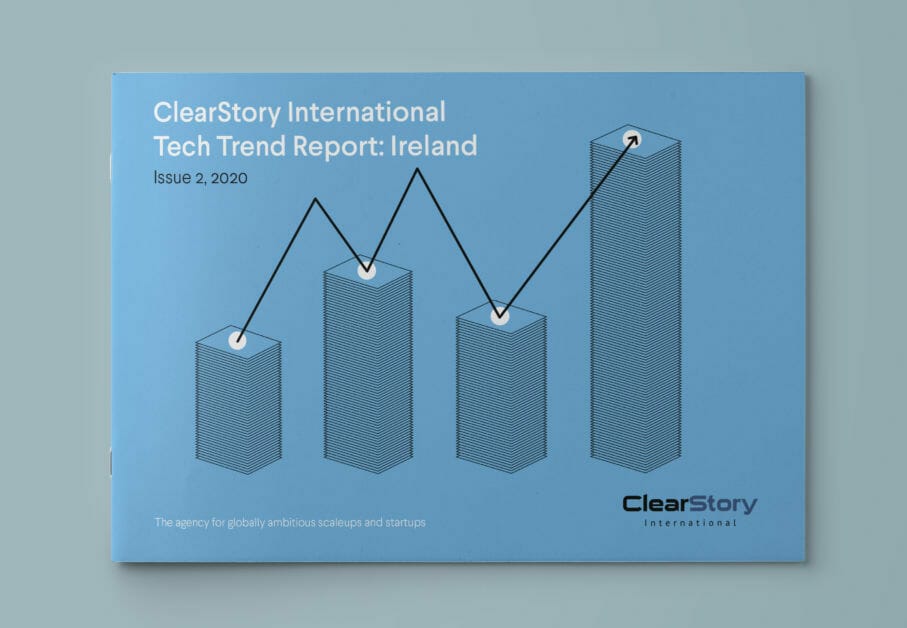 Download our Tech Trends Report for Ireland below to explore changing trends in media coverage of tech trends in Ireland, between 1st June 2019 and 30th May 2020. Click here to download Tech Trends Report: Ireland | Issue 2, 2020 (PDF file, opens in new tab)   Tech...
Book A Call
If you would like to work with us, schedule a 15 minute chat with our CEO for a time that's convenient for you below:
So, who in the world are we?
Considered as one of the top PR firms for startups, our team at ClearStory International specialise in delivering global recognition for determined technology companies through our global network of media contacts and editorial talent in over 80 countries.
With a laser focus on the challenges facing globally ambitious early stage and scaling companies, we understand the growth journey. From seed to post-Series A stage companies, we grow with our clients to provide the education, services, and expertise they need to help scale and manage their reputation and credibility.
Let's hear more about you and your business…
Pat O'Connor – Founder
"ClearStory helped us gain targeted coverage with audiences in Ireland and the UK. They secured high profile coverage with BBC World News TV, BBC World Service Radio and a host of newspapers."
Susan Comyn – Marketing Manager
"Their understanding of the tech landscape was really reassuring. I felt we were going to get the best opportunities and exposure for our business. The perfect agency for a start-up."